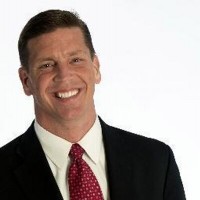 McClatchy, Steve
Author of the NYT Bestseller, Decide: Work Smarter, Reduce Your Stress and Lead by Example
About Steve McClatchy
Steve McClatchy is a speaker, trainer, consultant, New York Times Bestselling author and entrepreneur. He founded Alleer Training and Consulting out of his passion for continual improvement and his belief that when we stop growing, learning, gaining experience, achieving goals and improving, we stop living.
His firm focuses on helping companies and individuals improve performance and achieve outstanding results in the areas of Leadership, Performance, Personal Growth, and Work/Life Engagement. His client list includes Pfizer, Microsoft, Disney, Comcast, Accenture, Super Bowl Champions Baltimore Ravens, DHL Europe, Tiffany and Co., Wells Fargo and many others. He is a frequent guest lecturer in many of America's top business graduate schools including Harvard and Wharton. Steve's book, Decide: Work Smarter, Reduce Your Stress and Lead by Example, debuted at #2 on the New York Times Bestsellers list and also was named a New York Times Bestselling Business Book for February 2014.
Steve is the eleventh of twelve children and grew up outside of Philadelphia. He lives with his wife and four kids in Malvern, Pa.  He has a BA in Finance and a BA in Economics and has been involved in the Big Brother/Big Sister program for over 25 years.
Decide: Elevate Your Business & Lead in the New Economy
One decision can spark a breakthrough transformation in your business, yet thousands of decisions can fail to move the needle at all.  Steve's book, Decide, debuted at #2 on the New York Times Best Seller List and #1 on USA Today and was received as a model for how to lead in today's ultra-competitive, hyper-connected business environment.  In this keynote your audience will learn which decisions accelerate success, spark innovation, drive engagement, ignite loyalty and ultimately define you as a leader.  Steve's infectious energy and thought-provoking style will engage, captivate and inspire your audience with specific actionable content that they can put into practice immediately.  Your audience will walk away from this keynote prepared to face the pressures and tensions inherent in creating, building, leading and sustaining a fast-changing, high-performance organization.
Dramatically improve your business decision-making.
Overcome the challenges of leading in the new economy.
Focus on results and the true drivers of performance.
Adopt a mindset of continuous business improvement.
Leading Relationships: Communicate Effectively, Resolve Conflict & Lead High Performance Relationships
The skills of building trust, communicating effectively, taking risks and resolving conflict can be the most important skills you will ever develop as a leader.  In this presentation you will learn the keys to success in each of these areas and how to build relationships strong enough to handle the pressures and tensions inherent in creating, building, leading and sustaining a fast-changing, results-driven organization.  If your success is determined by your ability to work successfully through others it's time to take your relationships to the next level.
Audiences will be able to:
Build faster, more reliable, high performance relationships
Resolve conflict when it happens so it doesn't slow you down
Better communicate, set expectations and drive superior results
Lead! Don't Just Manage the Process
Management and leadership are very different from one another. Both are vital to the success of a team but each yields different results. If you are interested in creating a world-class team that is committed to improvement and embraces change this is a "don't miss" presentation.
Audiences will learn how to:
Identify the top traits of Leading vs. Managing
Adopt new strategies for improving the business
Manage resistance and gain commitment to change
Testimonials
"We first asked Steve to address our company on the topic of time management and his training was outstanding. We then asked him to be the keynote speaker at our Trade Contractor's Conference and we are still getting great feedback about the leadership speech he delivered.  Whether a speech or full-day seminar with Steve you can be sure it will be dynamic, thought-provoking and engaging."
– John Dewey, President, Dewey Homes
---
"We asked Steve McClatchy to be the keynote speaker this year at our annual sales meeting.  We were looking for a speaker with a great blend of content and delivery and he more than met our expectations.  Steve will challenge you and your organization to look deeper into how you prioritize your time and make decisions.  He will also deliver his message in a way that keeps you engaged and entertained.  In the past we have had everyone from Olympic athletes to celebrities speak at our annual meetings.  While these speakers were enthusiastic and told nice stories, they typically did not convey content in a compelling manner that was relevant to the needs of our audience.  If you are looking for a keynote speaker that will not let you down then look no further!"
– Will Spruance, Sr. Director, Comcast
---
"Steve McClatchy far exceeded all our expectations as a keynote speaker for our membership's dinner meeting. His presentation was very professional, dynamic and highly interactive. Our audience consisted of industry professionals and principal owners of homebuilding companies.  We asked Steve to deliver for us and we were extremely pleased with our membership's highly positive reaction. If you're looking for an outstanding speaker, I highly recommend Steve McClatchy."
– Gary Koerner, Executive Vice President, Home Builders Association
---
"Steve, I just want to thank you for the terrific job you did for our association's fall meeting in Chicago.  The Young Executives Networking Luncheon program, as well as the keynote you did immediately afterwards, are being rated 'Excellent' across the board by our attendees….It was truly a pleasure to work with you, and I look forward to working with you again, soon!"
–  Kathy DeMarco, Executive Director, FPDA – Serving Fluid Power & Motion Technology Distributors
---
"The IFEA is an association of 3,000 members from 36 countries comprised of event and festival planners from organizations such as Walt Disney, The Macy's Thanksgiving Day Parade and Churchill Downs and the Kentucky Derby Festival.  We have had Steve McClatchy deliver keynote speeches and breakout sessions at our conventions over the past four years with rave reviews.  Steve's speeches are consistently the highest rated speeches at our conferences.  If you are an association that wants to improve the value you offer your members through improved presenters, Steve is a terrific choice."
– Steve Schmader, CEO, International Festivals & Events Association